Scandinavian Roasted Chicken
| | |
| --- | --- |
| Style: | Poultry |
| Kitchen: | Scandinavian |
| Difficulty: | 1/5 |
| Prep. Time: | 5 min |
| Cooking Time: | 2 h |
| Portions: | 2 |
| Pellets: | Apple |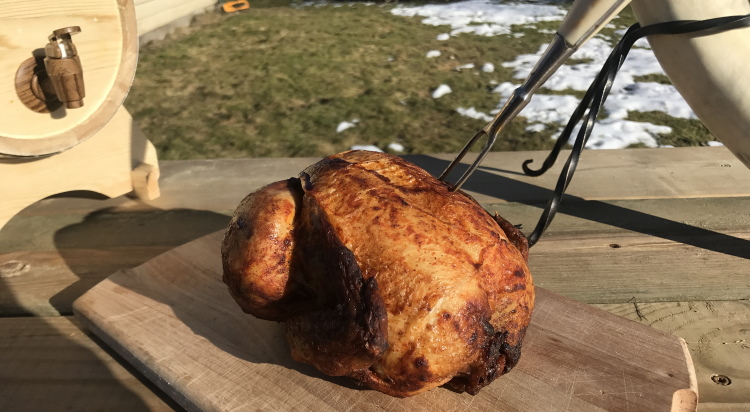 Ingredients
| | |
| --- | --- |
| Chicken | 1,8 Pieces |
| Salt | 15 ml |
| Black Pepper | 15 ml |
PREPERATION
When ready to cook, start the Geda grill on smoke with the lid open until fire is established (4-5 minutes).
Rub in salt and black peppar on the chicken and with the geda grill still in the Smoke setting, place it directly on the grill grate and smoke for 45 minutes.
After 45 minutes on smoke setting turn it up to High and let it cook for 60 minutes or till it reaches an innertemperature of 82°C.
Remove from grill and let it rest for 10 minutes before serving, cant get any easier!
Please log in to rate this article
Share this content